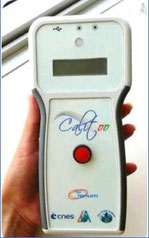 A letter by the Norwegian Karl Torstein Hetland, a participant of the Globe Project

Would you like to participate in an inspiring network focusing on aerosols and climate?

Would you like to collaborate with schools from all over Europe?

Do you want to work together with a Norwegian school?

Do you have pupils at the age between 16 and 18 (high school)?
If you answer yes to these questions, you are an obvious candidate to participate with your class in "Aerosols in Europe" organized by GLOBE Norway. This project is a part of the Aerosol Campaign organized by GLOBE Europe.
What is required to participate?


A sun photometer
If you do not have a Calitoo sun photometer, you have to buy one.


You have be able to participate at a workshop (3 days) in September 2015 and 2016 somewhere in Central Europe.
You have only to organize and pay for your travel. Two teacher from each school.

You can read more about the project here and more about the campaign here.
The application date is before May 1. 2015. Please register for the project here.
In May 15 schools will be selected to participate in the project (1-2 per country).
Apply soon to meet the deadline! Good luck!